Happy user of our platform? Be even more happier by saving money on your next bills by referring friends to use Scalingo. Here is how our referral program works.
Earn 20% of what they use
If a person signs up with your referral link and spends something on the platform, each month you'll get 20% of what they spent in credit, during 12 months after their account creation.
How to refer a friend?
Go to your profile (click on your avatar in the upper right corner) and choose "Referrals". You will find there your personal referal link. Copy it and share it with your friends, customers or followers.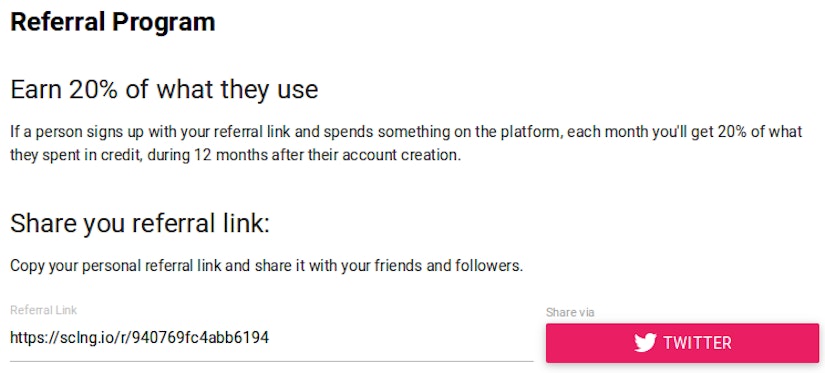 Referral stats
The program is completely transparent and you will find your personal referral statistics on the same referral panel.

See the t-shirt in action