We are pleased to announce some improvements to Scalingo MySQL, our MySQL as a Service offer. We added some features to let you customize some part of the MySQL database to best suit your requirements.
SQL Mode
A MySQL server can operate in various SQL modes. Modifying this setting changes the SQL syntax MySQL supports. Modifying this setting on Scalingo for your database is now at a click range: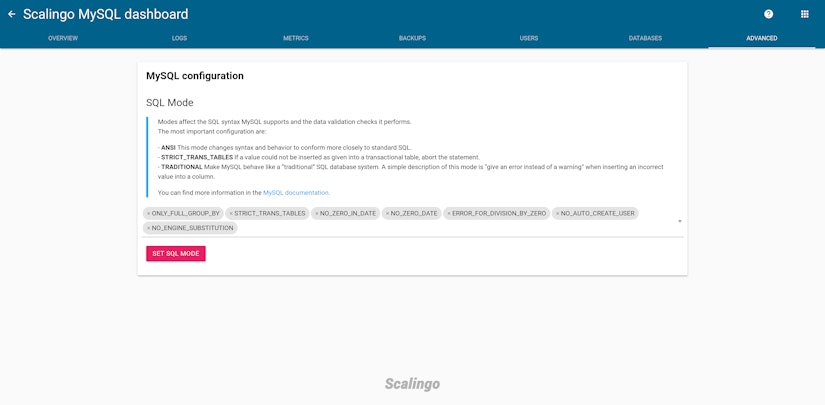 The first motivation is that MySQL 5.7 enabled by default ONLY_FULL_GROUP_BY as opposed to the previous versions. Many of you asked us to disable it as it broke their application.
For a comprehensive explanation of SQL mode, please refer to the official documentation.
Multiple Databases
Some of you needed a way to add multiple databases to a single addon. That's what we added in the "Databases" tab of your dashboard: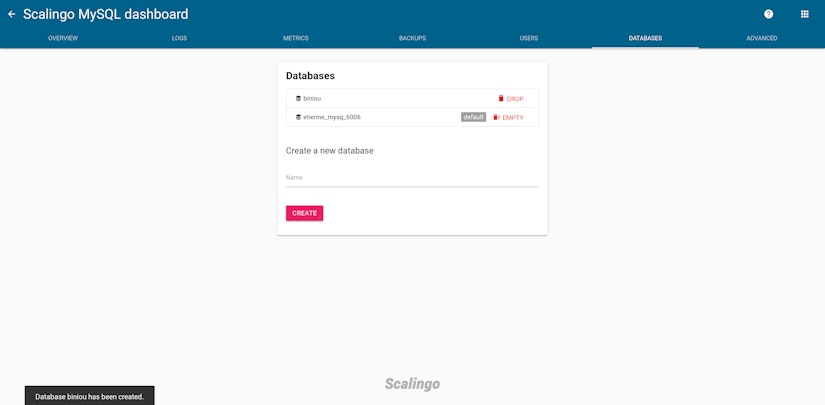 You can now add and drop any number of databases. The default database cannot be dropped but we added a button to let you empty it. When adding a new database, we automatically update the rights of the existing database users you created.
Both these features where added because customers asked for it. If you feel the need for these to be implemented for a different database, or if you need any other feature, make your voice heard and ask the support! We are always happy to rearrange our roadmap and please our customers.
Photo by Rudney Uezu on Unsplash