Who are you? Where do you come from?
We are Daniel, Florian, Janosch, Johannes and Marco. We are the development team for betterplace.org and betterplace.me in Berlin.
betterplace.org is Germany's largest online donation platform. Since 2007 we allow people, aid organizations and companies to do good in a better way.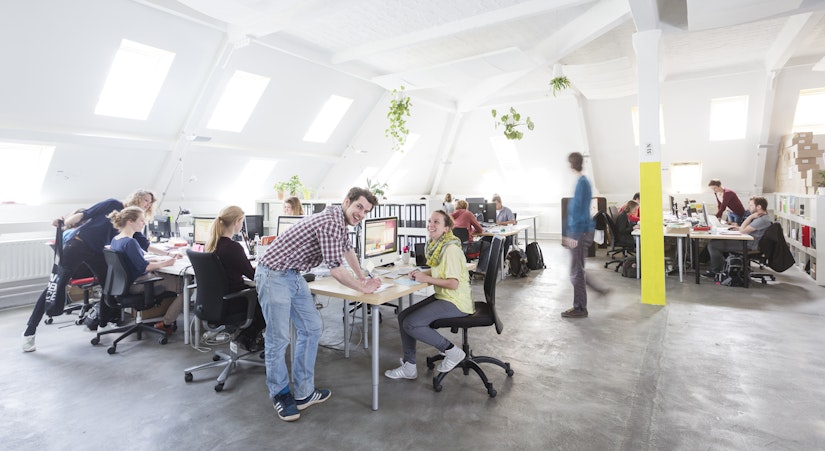 We are more than an online platform: we're idealists from Berlin who are convinced that the net can be more than data theft, kittens and porn. Together with you we want to move the world. More than 70 million Euros have been donated to organizations through betterplace.org
betterplace.me is a new donation platform that we launched on Scalingo in 2018. betterplace.me makes it easy for individuals - and initiatives who aren't part of a larger organization - to collect donations as well.
The organization behind betterplace.org and betterplace.me (gut.org gAG) is a registered charity with the main purpose to help people do good online. What is betterplace.me? betterplace.me is a place where anyone can collect donations for a social cause. You don't have to be a registered charity, there's no red tape. If you see a problem and you want to help we can get you started within minutes. No matter if it's money for the vet, a trip abroad or if a kid need clothes: betterplace.me is there for you whenever you urgently need donations for a good cause.
We created betterplace.me because, for several reasons, you can only use our betterplace.org platform if you're a registered charity in Germany or Austria. Since we believe in the power of grassroots movements we wanted to create something that is open to everyone, no matter how you are organized.
We designed and created betterplace.me with our small team in what was essentially a couple of months. At the same time we still had to handle operations, bug fixes and ongoing improvements to our betterplace.org platform as well.
betterplace.me was built on Rails, using React and GraphQL. As far as we know we were one of the first (or the first) to implement the "marketplace" frameworks by Stripe and Paypal: when you donate on betterplace.me, the money will go directly into the recipient's account, minus a small handling fee for betterplace.
How are you using Scalingo?
In 2017 we wanted to migrate a few of our applications off Heroku in preparation for the GDPR. Scalingo was the only European "drop-in" replacement that just worked. We also appreciated the personal contact with the team and they quickly reacted if there was trouble.
Before the launch of betterplace.me, we had use Scalingo to host our regional platforms that we run in for a number of German cities with our regional partners.
Scalingo also made it possible for us to handle donations for a major charity live stream in 2017. We scaled up to 20 XL containers and processed almost 500,000 € of viewer's donations.
When launched betterplace.me with a small team and tight schedule, it made sense to outsource the infrastructure completely and focus on the application itself.
With a small team and tight schedule, it makes sense to outsource the infrastructure completely and focus on the application itself.