Sylvain Gautier, Chief Technical Officer (CTO) and co-founder of Baqio (ex-Vinosoft), the 1st SaaS ERP dedicated to wine estates owners, explains what Baqio does and how the company uses Scalingo.
Who are you? Where do you come from?
My name is Sylvain Gautier, I'm the co-founder and CTO of Baqio. I've created a first startup in 2009 with my associate Benoit Taillefert. At that time, I chose to use Ruby on Rails as the main tech for this project. I learnt the framework as I built the product. Unfortunately, the startup didn't work that well. With the network of people we've built and the deep knowledge of Ruby on Rails we've acquired, we had many sollicitations to do development consulting. That's how we started our own Rails development studio. Then, four years from now, we saw an opportunity to build Baqio while keeping doing our consulting business on the side. We eventually created the company in early 2017 and we're proud to say that we're fulltime on Baqio for more than a year!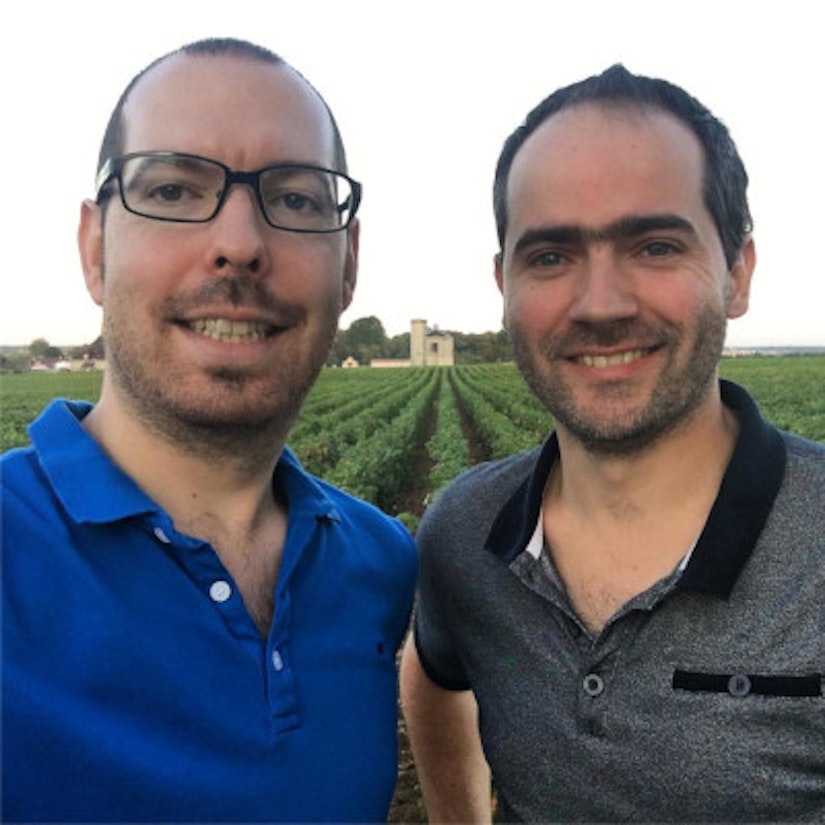 What problem is Baqio solving?
Baqio is the first Enterprise Resource Planning (ERP) web application dedicated to wine estate owners and wine merchants. It allows to manage stock, products catalogue, customers database (CRM). It can export sales data to your accountant and displays statistics like revenues, best sales, best customers, etc. It's an ERP dedicated to the specifities of the wine world and not as an afterthought of an existing ERP.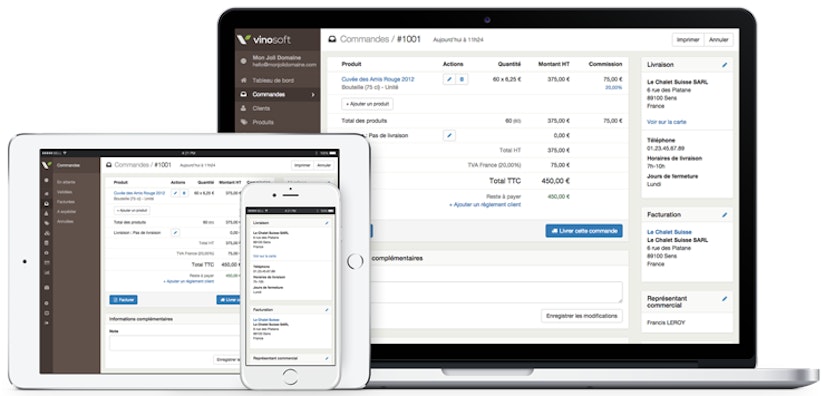 With Baqio, you can also have your own ecommerce website built-in. Additionaly, a Point of Sale (PoS) module is also available, which is directly able to edit receipts for customers, still as a web application.
How are you using Scalingo?
I used many different hosting providers for my previous projects. For instance, my first Rails app was hosted on a dedicated server from OVH that I installed by myself. It took me a huge chunk of time trying to solve one problem after the other as I'm not really a system administrator.
That's why, when Heroku came to the party, I immediately tried it. I felt in love with the basic principle: you push your code and that's it, nothing else to do, the whole process is handled by the platform.
When I've discovered Scalingo, which was a kind of European Heroku, I was very enthusiastic. Of course, I had some concerns. Will it be as simple and as reliable?
After a few months of usage, I discovered my doubts were unfounded. It's very simple to use Scalingo and the platform availability is huge. The best: the customer service is a big plus. If I have a question or a problem I want to discuss, Scalingo gives me the answer almost instantly with the embedded chat. I can exchange with real human beings.
When we launched Baqio, we didn't hesitate to use Scalingo. I know I can scale resources very precisely depending on the needs of my application, without touching a server nor having deep system administration skills.
On Scalingo, we run a staging app and a production app. If I want to do a Ruby version upgrade for example, I just have to modify a file and push it to the staging app to test its behavior. It is an incredible comfort compared to before.
And especially, I know that sytem security patches are handled by the platform automatically withouth my intervention. The configuration is constantly optimized. When the Spectre and Meltdown security issues were disclosed, it required no involvement on my side, the platform handled it transparently, my brain was free to work on my real added value, the code I'm writing to improve Baqio.
Of course, knowing that database backups are made automatically is just another worry I don't have to manage.
It's like having a team of sysadmins and architects in your company for the price of an online service!
The other thing I love about Scalingo is that the platform is constantly evolving.
All of our customers, can have an ecommerce website for free, included in Baqio subscription. Of course they can customize the URL of this website. For obvious reasons, I wanted to give every custom domains their own TLS/SSL certificate. With Scalingo, I just have to declare the domain name and the platform will fetch automatically a certificate. One more thing I can forget, it made me save an incredible amount of time not having to implement this feature.